Computer support is typically a specialized and expensive service. PC Guru makes it affordable without sacrificing quality!
We currently offer a choice of several different paths you may take to resolve your problem or answer a question.
Business & Support Hours
Mon-Fri 9am-5pm, Sat 10am-2pm. Closed Sundays and Major Holidays.
Click for list of Official Holidays.
Get help now-



Call the PC Guru HelpDesk now at 626-593-7055.

Need help right away?

Open/View your own support tickets.

Book a Consultation for assistance or learn more about our services.
---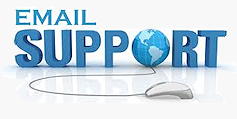 New! 24-hour E-mail Support

Save $$!
Have your non-emergency computer problem solved or how-to question answered for one low price.
Your problem solved or question answered via e-mail within 24 hours by a professional IT Guru for a flat $45.00!


Get help now! It's as easy as 1 2 3!
1. You describe your problem or ask your "how-do-I" question in the text box below.
2. Purchase your support response by clicking the Buy Now button.
3. Your solution is provided by e-mail support within 24 hours!
---

Single E-mail Help Request

:
$45.00 USD - Per Incident
Please describe your problem:


(Be as detailed as possible)
Our service hours are Mon-Fri, 9am-5pm, Saturdays 10am-2pm. We are closed Sundays and major holidays.
We will respond to your on-site or remote service request within 2 hours. If you wish to report your problem outside of our normal business hours, please contact us now anyway. Your request will be logged in our HelpDesk queue for a callback or e-mail response the next business day. Live Chat Help based on availability.